Real time energy monitoring software that offers the means to any commercial facility for managing electricity usage efficiently.
ASiS EE Suite is a vital tool used for managing electricity costs. It provides the transparency required to understand and monitor the daily electricity usage via the real-time monitoring of multiple electricity parameters and through the optimization of electrical demand.
ASiS EE Suite is capable of calculating demand in real time, peak demand monitoring and forecasting at specified time intervals. These capabilities ensure that the user has the required real-time information to make on-time decisions, manually by the operator or automatically via ASiS EE Control, that helps towards reducing the risk of exceeding the peak demand allocated to the facility and therefore managing the risk of excessive electricity costs. Additionally, ASiS EE Suite provides the tools required to efficiently control the electricity load such as the option to automatically switch on or off machines or utlilties as required.
ASiS EE Suite is compatible with any brand and combination of different power meters so there is no limitation on its application.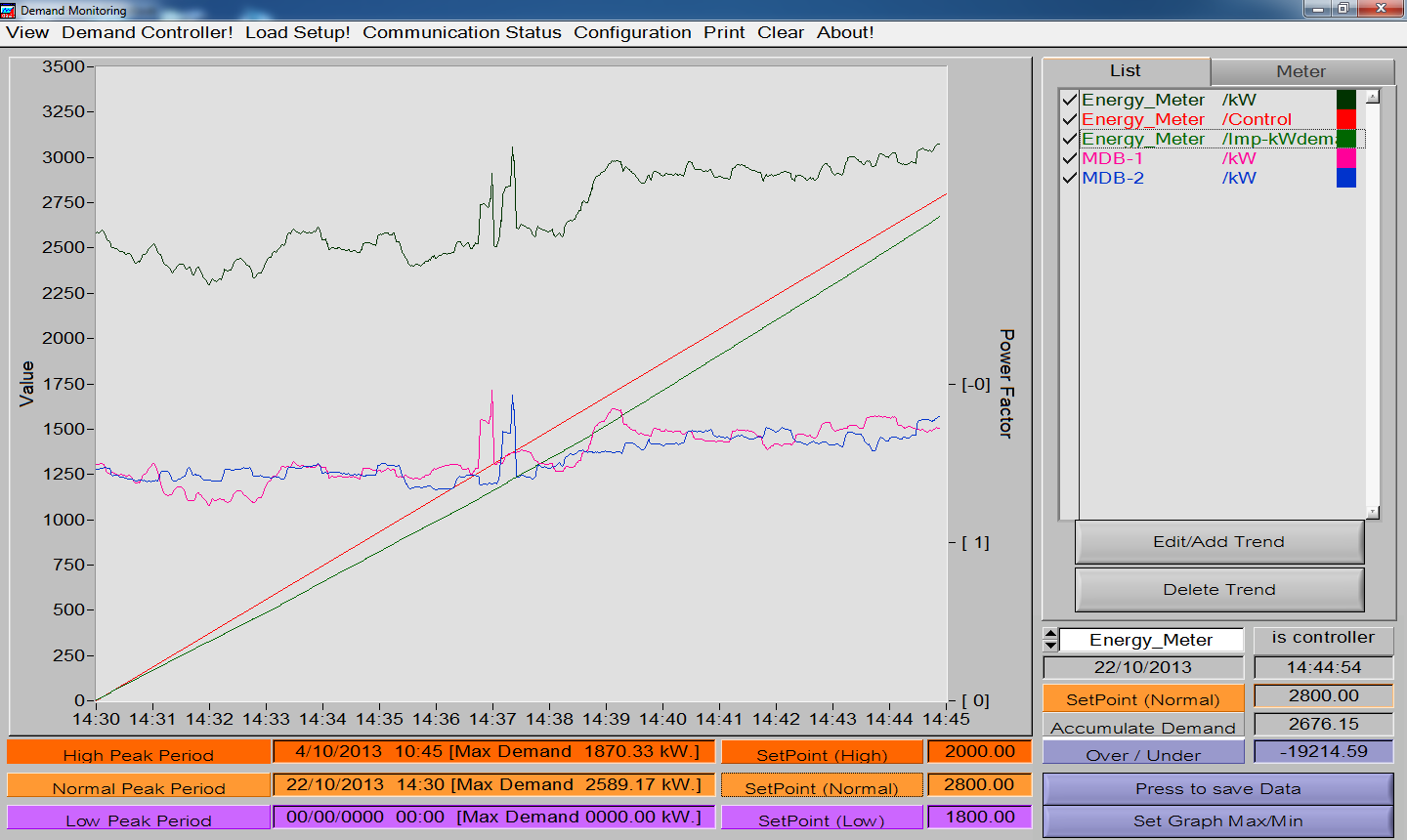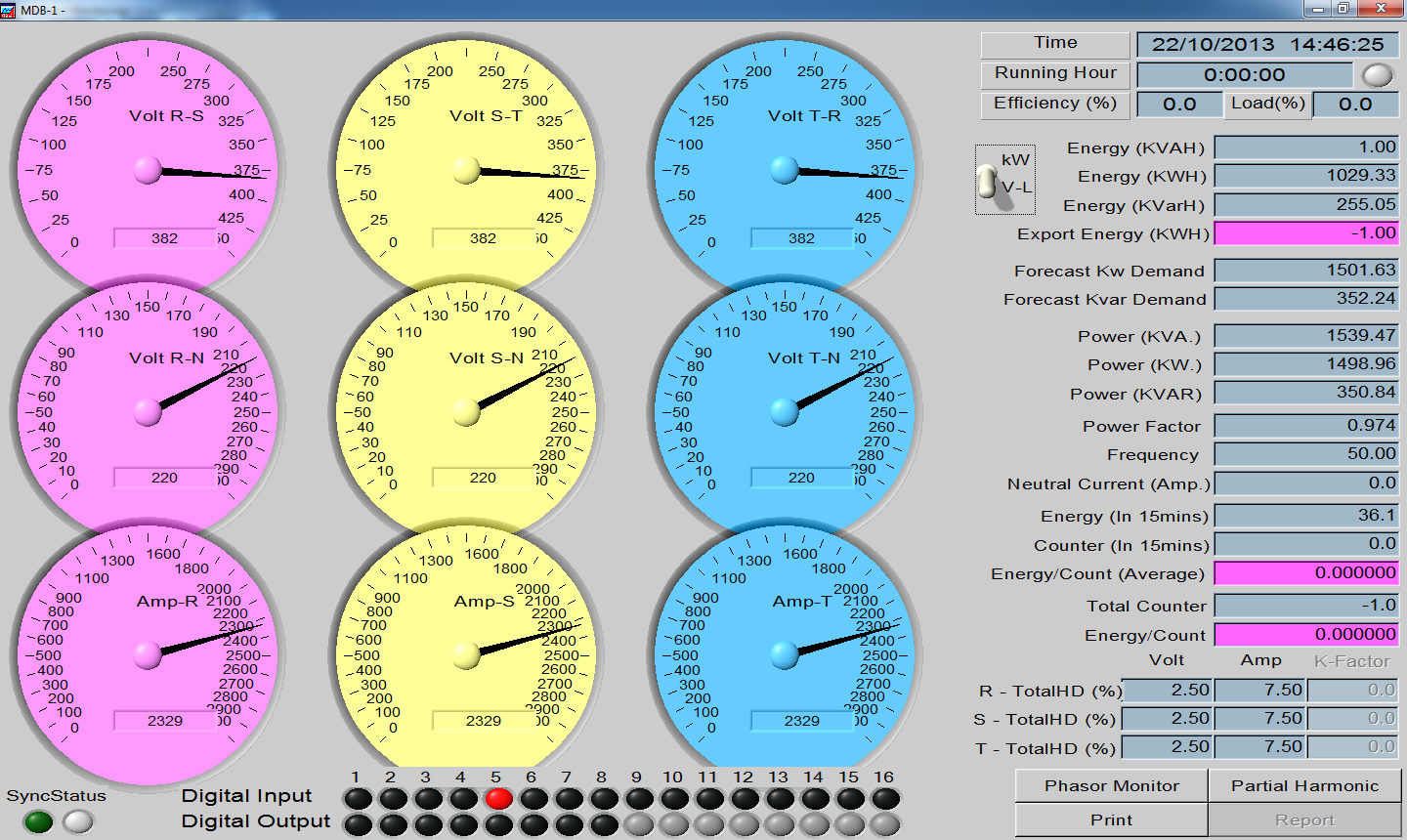 Multiple electricity parameters are displayed, in real time, enabling the user to make informed decisions on how to control electricity costs. Other 3rd party devices can easily connect with ASiS EE Suite using Serial or Ethernet interface which allows the user to monitor simultaneously additional key parameters, other than kW peak demand, such as temperature, lubrication sensors or flow meters.
Energy usage can be displayed as both Production and Overall Equipment Effectiveness allowing the user to evaluate and improve energy efficiency in terms of Availability, Performance Efficiency and Quality Rate.
With ASiS EE Monitor, the user has the ability to set alarm parameters, such as communication alarm, over/under voltage alarm and over/under Kw demand. Any alarm raised by the system, can also be sent simultaneously to assigned users via e-mail notification or SMS.

Reports can be produced in Standard, Time of Day (TOD), Time of Use (TOU) or customized format.  Every report can be exported in the preferred choice, for example Excel, CSV.  There is also an auto report function that the user can set to send a specified report via email at a predetermined frequency or time.  There is a further option to send the data to the other programs through OPC for example Power HMI, Labview or Visual Basic, or send this information on the Website to create the report on web browser.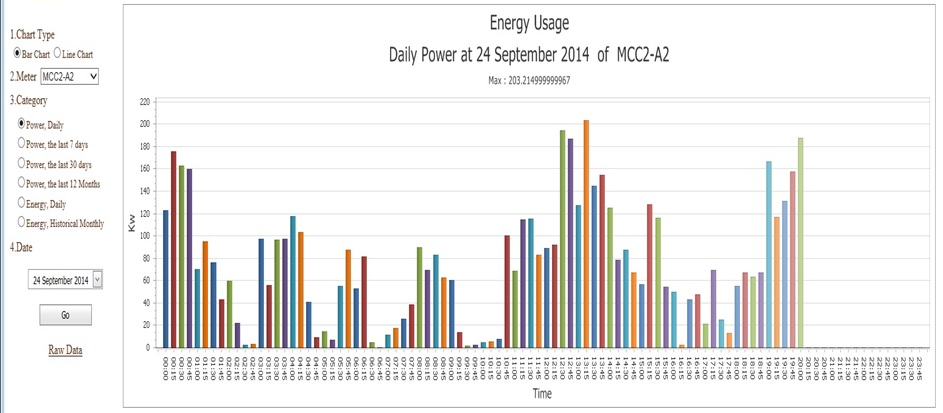 Interface feature that allows the user to design their own specific monitor display format and parameters, for easy real time monitoring of the performance of the various components.  An additional feature allows the user to create their own design using Web Browser which will provide the ability to view on mobile devices.

Includes the Load Shedding feature which provides the ability to maintain usage below the demand limit using forecast demand and scheduled control functions via either PLC or remote I/O control.  This provides the user with a method of reducing demand (load) by temporarily switching off devices/machinery or rescheduling the energy requirement for specific areas of the plant. In addition, ASiS EE Control also provides other tools such as start/stop sequencing and on/off scheduling.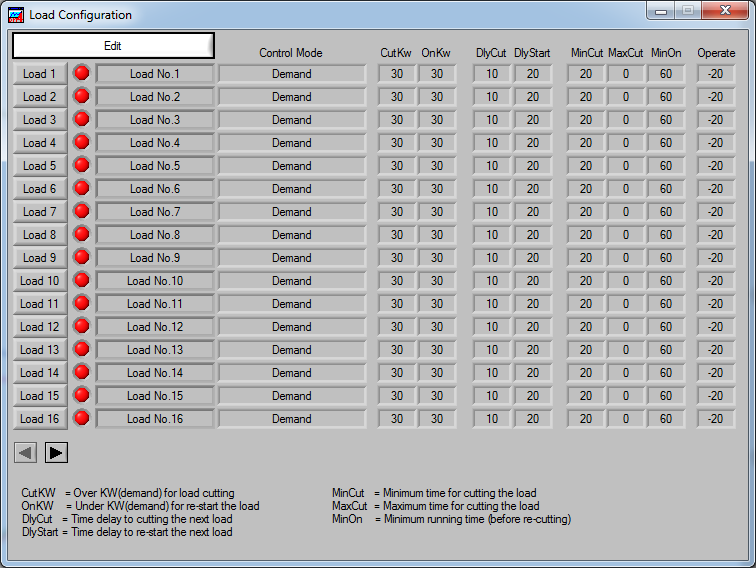 Clients that use our Software